Hi , i'm french guy, i'm sorry for my bad english ( translation google use )
My Setup :
PRA ECU EP3 K20A2 with KPRO V3 !
I have a LC1 Innovate
I wire my sensor LC1 on analog input but my curve is not smooth on kmanager !! but digital input Rs232 with logworks (Innovate software) it's "perfect" line..
> picture on kmanager: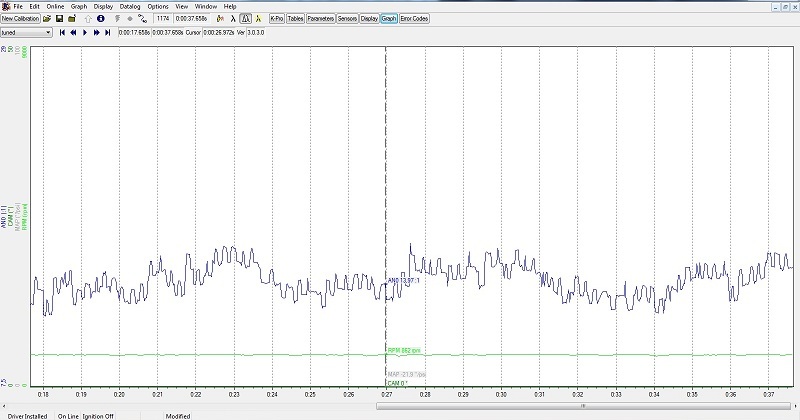 So i would like wire digital input on kprov3, i read the content and the LC1 need a conversion for functionning with kpro , but i don't Find Connector TTL 5V for RS232 ( LC1 ).
Do you have a link?
Thanks a lot !