hi everyone,
The problem is, when idling, afr is fine, or when cruising at 40mph/80mph etc afr is fine, but when accelerating from idle up to speed, it goes really lean.
My car was rolling road tuned this week, Open loop works perfect, just a little rich when cruising, but neither i or the tuner could sort out a problem when on closed loop.
The reason i want openloop to work is because at idle and when cruising along, my afr is a little rich, and for fuel economy reasons.
Here is a screenshot of my closed loop settings: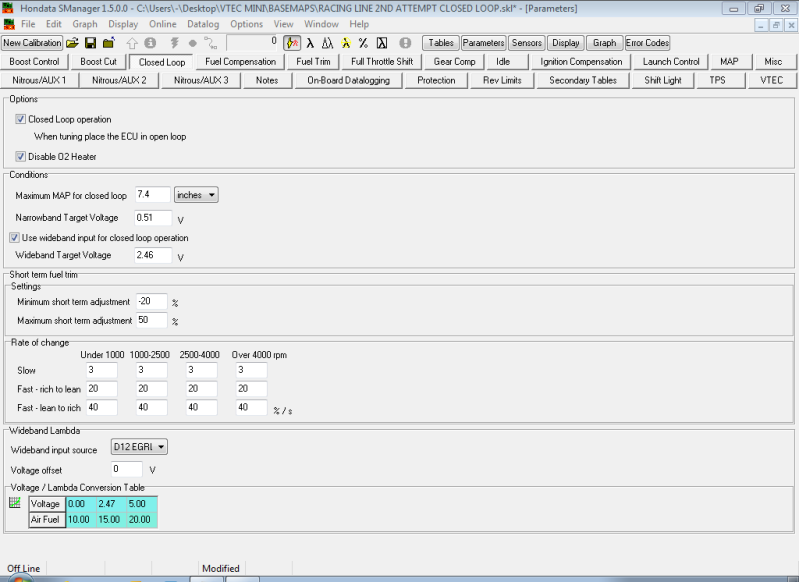 and here is a screenshot of my low speed fuel table settings: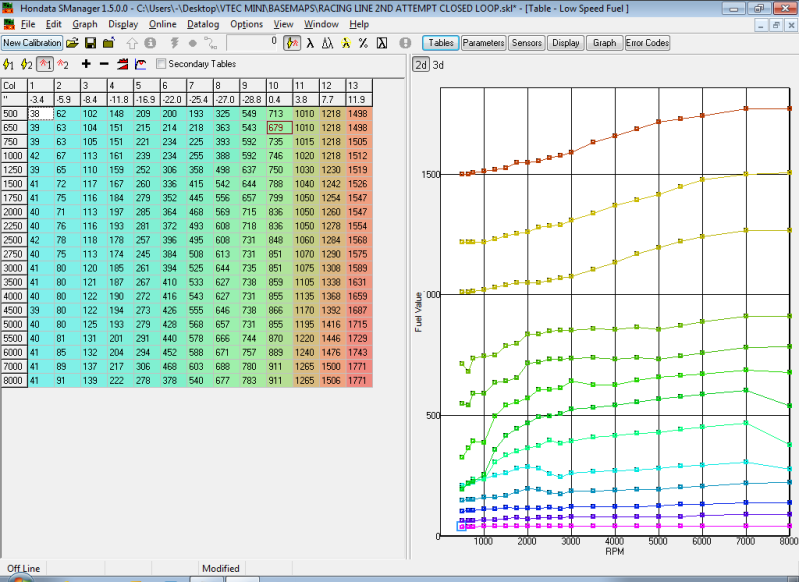 please let me know if you see anything out of the ordinary im really stuck at what to try, ive tried loads of different closed loop settigs but get the same effect when accelerating
thank you for any help you can give me