My ECU still stays in closed loop. There shouldn't be anything wrong with the calibration.
See below: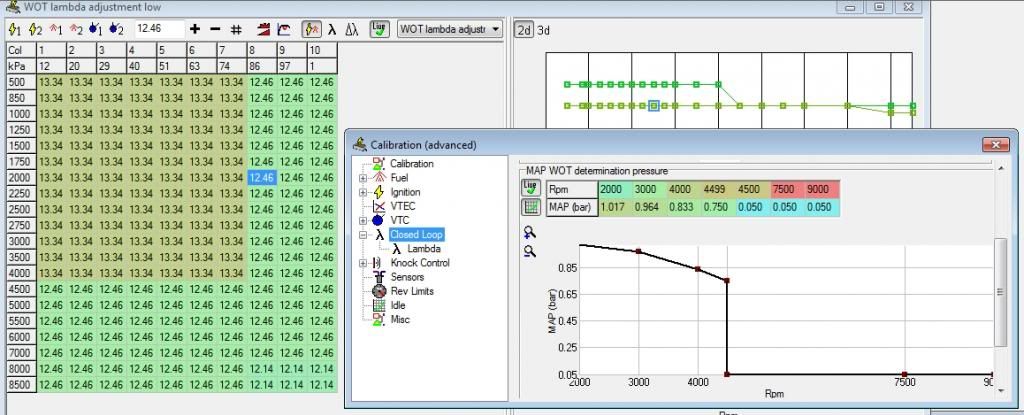 I wanted open loop after 4500rpm, therefore for the MAP WOT determination pressure table, i set the MAP to a very low value after 4500rpm onwards.
I have also set values in the WOT Lambda adjustment table at below 12.50 at 4500rpm onwards.
Is there anything wrong with the way i set these values?
My car is a '08 Japanese Civic Type R FD2 and i am using the 'Civic SI RRC 2 reflash injector 310 FD2 hondata type R reflash' calibration.
Can anyone advise me? Thanks in advance!