Ok, upon rewiring my Resistor box on my obd1 harness I decided to check for a better solution to wiring this thing up.. found nothing. So here is what I came up with instead of the traditional 4-1 12V power distribution connector wires, that go to the power wire on the resistor box (usually red) Why not just eliminate the 4 wires and Run 1 single wire to the 12V power distribution connector?
Heres a picture of what I came up with.. car ran perfectly fine afterwards..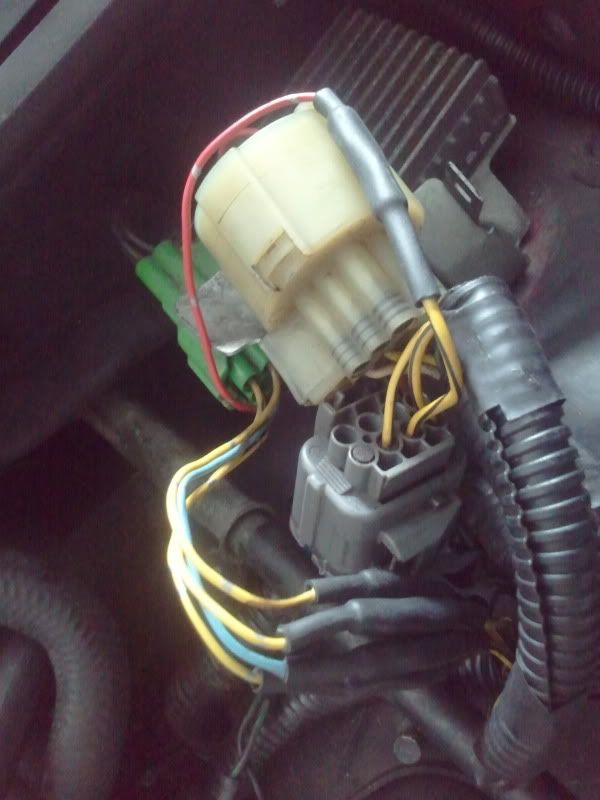 I don't know if theres any bads to doing it this way I was just tired of the bulky mess, then I saw an even better way to do this after the fact so I figure I run with this first.
Feedback please!