When making adjustments to spark/lambda on the GD3, are we to use the "Low" or "High" tables to affect open loop/WOT operation?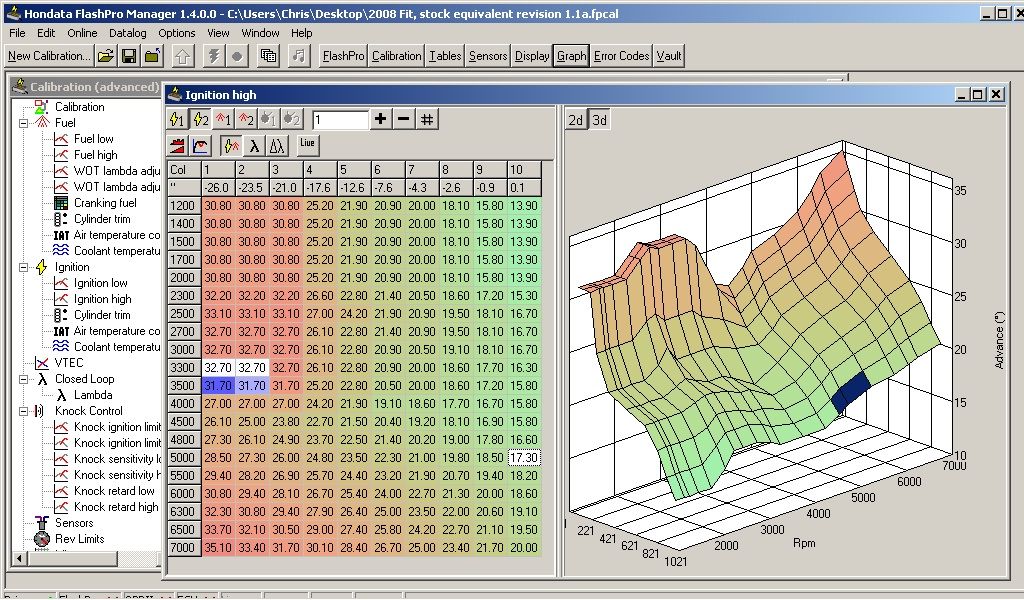 While data is streaming, and I am sitting at idle to examine logs attempts to view the Ign-High table are overridden and it takes me back to the Low table. I don't have a passenger in the car when tuning, so I cannot check that this is the case while under way and whether the High table is being used.
Additionally, how can we scale the tables to allow for tuning at greater than 7000rpm operation for those of us who will be switching to a larger cam/turbo?
Is there a limit to maximum rpm in the software or ECU?
Note: The spring/retainer will be more than adequate for this, as it is being used to take advantage of a the massflow of a large compressor/turbine combo at high boost so please do not opine on what is too much for the valvetrain to handle and/or why would I need greater than 7k rpm. :)
This is merely a question about how to tune for beyond 7k and where the limit exists if there is one.
As it stands, I watch the graph on a sweep through 7k I see AFRs dive into the 11s. I am trying to determine if this is a default mode of the ECU for margin of safety purposes or if this is purely because airflow is falling off so fast on the stock cam.